The strong side of technology
Mechanical presses. Stamping plant.
Qualified personnel, technologically-advanced and modern machinery, highly professional design and control methodologies, combined with close collaboration with selected suppliers, guarantee the high quality of our products, which translates into efficiency, safety and long-lasting service.
Moreover, the strong synergy between marketing and research focuses on the customers' needs, thus achieving excellent results that do not end with designing the press but instead allow the construction of entire "turn-key" production lines.
International
market
Safety
over time
Qualified
personel
Headquarters
of 10.000 s.m.
Precision
machinery
After-sales
service
I.M.V. PRESSE controls directly most of the realisation process of the work- orders, since such process is entirely carried out at company.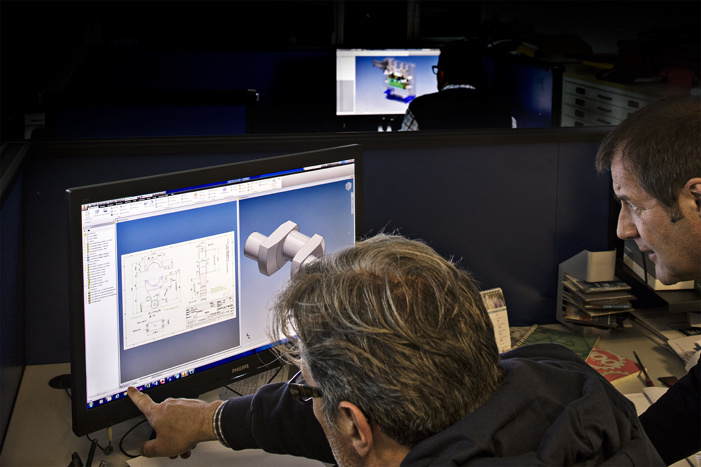 I.M.V. PRESSE can build complete and "turn key" press-lines, working together with companies specialised in the various sectors of automation, servo systems and robotics in general.